Sexy Live Cams – what's hot, and what is not
There's tons of sex info on the web today, many places are just rehashing info from elsewhere or remaking a new version of what was already done years ago. With so many people willing to steal porn for free, why are live sex cams so different in that many are willing to pay for live play? There is much to enjoy with live interaction via webcams with or without audio, but there are some things that cam2cam can not replicate, and in some cases recorded porn is better – so with some things live camming is not so hot.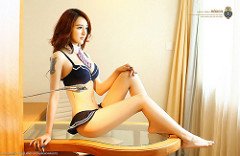 In the early days of the internet people were willing to pay premium prices for porn, even just to get hardcore pictures. This was in part because availability of hardcore pictures was limited at the time. Although there were tons of magazines producing every sort of niche content back then, it was not easy to find them. Not all stores carried hardcore porn mags, and some stores that had playboy and hustler for sale did not offer the more hardcore and niche mags like nugget. Even though you might be able to travel miles and enter into a seedy feeling store (often in a seedy part of town) to find pictures and videos of naked people doing hardcore aka penetration sex and posing for cameras – it was something that most people would not do because of the inconvenience or embarrassment in going into the old "adult books stores".
Even then, many magazines would not publish pics that showed explicit penetration – mostly posed nudes and "just before penetration" sex that was staged for the cameras. With publishers worried that some small town in some place would find it offensive that they showed actual human sex occurring, they played it on the safer side to have a larger nationwide market which also kept printing costs down and pushed the price of ads up. Of course this industry was ripe for disruption with the internet coming of age – and it certainly was turned up side down.
As more and more people realized you could get music and porn with this internet thing computers could hook into, more and more people got computers and internet connections to enjoy easier access to entertainment they could choose rather than being stuck with whatever the closest big box mart would offer. I remember being so excited at having easy access to actual sex pics that I would even print some of the pics found online. Places like tommys bookmarks, sublime thumbs, and similar portals that combined a list of places your could find free photo galleries of sex became popular internet destinations as more and more content (and more and more people) came online.
Over time internet speeds got faster, videos became the norm, pictures and music became less valuable as the market was flooded and people wanted more than just static pics. Over time we saw a lot of great porn made as more people were willing to spend money for easy access to porn of their choosing, rather than the limited selection of what the corner vhs tape rental store would offer in the back room. More niches were catered to and lots of new videos were being made with many more people getting into the porn business as the money and opportunity to work and share grew.
A perfect storm swirled from several directions that would dice up the profit potential from the exploding porn business. Many factors from different directions would take the rapidly growing industry that was now serving more entertainment to more people around the world, and providing more opportunity to those who could perform in it, and turn it backwards imploding on itself.
Live cams starting getting more and more popular as technology got faster, live video quality got better and more models were signing up to get naughty live online. For a long time people were content hunting for the free photos and videos they would find at more and more places which were offering more and more content, and they skipped on the live cam experience, shrugging it off as some premium service that the super rich could afford to enjoy. Things continued to change, prices came down, more competition from the global workforce and global economy has been making it more affordable for the average adult. New payment options that can totally bypass credit cards have been getting more adoption and popular – making it easier for people to spend online and making it cheaper for people to get money from others online.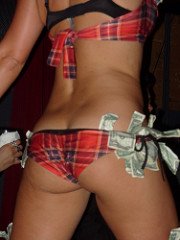 More and more people are now comfortable getting naked online and sharing all kinds of what once may have been considered private or at least in the closet details, are now recorded and shared via many portals in text, spoken word and video than ever before. As more and more people are comfortable doing live webcam entertainment as a job, the competition is really bringing the cream to the top – as truly entertaining and engaging personalities are taking the spotlight. The days of the bored non-engaging cam girl who can't speak well but makes money simply because she is showing her tits are waning.
Cam girls (as well as guys and transgender people) are getting more creative with lighting, focusing on good audio and being entertaining more than ever. This is happening at a time when more and more viewers are comfortable watching live cam shows.
It's no longer taboo to say you watch internet porn, or live cam personalities. I think it's pretty much assumed that if you have broadband internet access you regularly check out some porn, and porn that you can't find on some random cable channel – meaning it's assumed that most people are watching some hardcore sex of one flavor or another on a regular basis. It's also easier to access porn in more places now that most cell phones are smart phones with web browsers and fast connection speeds, and tablets and laptops are more common than ever, checking out some porn in various places is akin to checking the weather; easily done from anywhere.
No longer do you have to wait 'till everyone has left the house to sneak in some porn time on the living room desktop computer, you can get your porn and live cam action in the palm of your hand pretty much anywhere.
With so many people moving away from desktop computer use and making their smart phones and tablets the primary source of internet consumption, most of the live cam portals have adapted to new technologies that allow for live video streaming via mobile enhanced streaming tech. Most of the large cam portals were based upon various technology that included using the flash player (taken over by adobe some years ago) to deliver live video, and interaction including text chat, two-way audio, tipping and more. The move to mobile enhanced technology took a fair amount of time and not all functionality was ported over, although we are seeing more enhancements focusing on mobile consumption, including new layouts for show cam model's who are online – gallery style presentations that change according to screen size for example.
Now that many people have the ability to watch just about any kind of sexual action just about anywhere, and with so much porn pictures and videos available for free, why is live cam action so hot?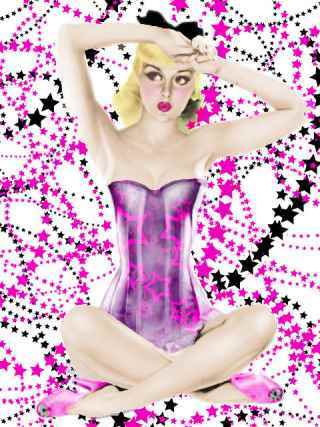 Many people would likely say that a solo girl live cam can't really compete with the plethora of group sex videos catering to every kind of fetish on the planet, most a click away and free. However recorded video can not provide interaction like live cams can. Certainly some porn companies have tried some "life selector" type of video production where you can click to select "what happens next" - basically taking your through the clothes come off, now what? Blowjob or pussy fucking? Then the next chapter of the DVD or next scene of the video is chosen by the click. This is neat, and certainly a step in the right direction for porn IMHO, however it is nothing close to having a live girl or guy who can ask you what you want to see and do next, and immediately move into that sequence of events.
Live cam models can also establish relationships with their viewers, getting to know them and what they like. It's quite common for girls to pay more attention to the regular viewers who regularly tip bigger money – and remember what they like to see and hear. Of course it's not always about the money, just as non-sexual you tubers sometimes connect with people in the comments and remember certain names for whatever reasons, relationships can be established with real people that you can not get with pre-recorded video produced for the masses.
I've seen other people mention how a 'direct look into the eyes (straight into the camera) can have a profound even emotional affect on the viewer, even with recorded video – see this review of a new robotic masturbation unit – however having someone say your name while looking right at you and engaging you via live video can really get more than a physical rise out of someone.
If you are lucky enough to get into private one on one cam session with an entertainer who is into engaging your deeply, you can feel a real connection that you will likely never get from any porn video. I have had the pleasure of engaging in one to one webcam video chat where the girl on the other end was speaking to just me instead of a room full of other people vying for her attention. It was a very different experience as compared to the group free chat many people may be familiar with.
If the internet speeds are good and your computer system is decent, going "full screen" with a com performer who is in a well lit place and looking straight at the camera is quite an experience.
Some cam systems will allow you to cam2cam, which means you can see the girl through her live webcam feed and she can see you when you choose that option and have a webcam obviously. This is fun and cool, but I think it's the most fun when you have a microphone and can do two way audio and one way video. This way the girl can imagine you look like "insert hot and sexy move star here" - and you can see her, with two way audio sharing you can talk and listen faster than having to type and read – and you get the bonus of both having your hands free to do other things other than type!
It's also nice that she won't have to keep looking back to the screen to see what you are saying – so you can provide audio feedback as to what you like and she can move by listening to you rather than reading small text on a screen that may be over her shoulder or whatever.
Of course this really only works well in one to one chat – you certainly wouldn't want to be in a room, or be the cam girl who is trying to listen to 30 guys all saying what they like at the same time – that just would not work.
For those of you who have not experienced a one to one video chat with a person who has the ability and desire to hear your voice while talking to you – you really have not gotten all you can out of a video chat session. Many people I have talked to have popped into free rooms with 30 or more people all typing "do this!" - "Do that!" - and watching a cam girl spend her time mostly reading the screen and replying to a dozen different people. That can be fun and entertaining for sure, but it's nothing like the intimate experience that is possible if you just takes things further.
Most guys are going to have to register as a member and pay some money to get a girl who is willing to go into a private chat room with just you while sharing and listening audio to audio or cam to cam. Trust me when I say, with the right cam performer at least, it's totally worth it.
There are many fun and excited sexual things that can be enjoyed using various technologies, simply watching a porno movie or even directing the camera via chapter selection or even via VR / virtual reality which allows you to look around different directions, definitely great stuff when it's high definition. However nothing I have experienced has been as incredible as live one on one video chat.
Maybe one day I will get into a one to two video chat which includes a 360 camera, VR headset and some robots, and maybe that will be taking things to the next level. However the key to the best erotic experience available using technology has included the attention of another human who can focus on just me. At least that has been my experience.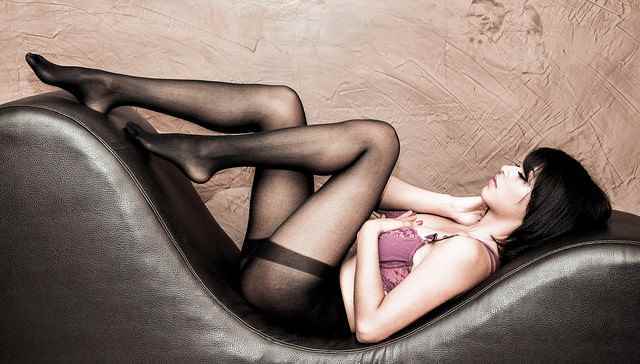 Have you experienced a one to one video chat?
If live video interaction (with voyeur being sole focus) is the best technologically provided sexual experience I've had, it's not perfect, so, what is not hot about it?
You can't smell and taste. There is no warmth and energy transfer. The chi is not flowing from partner to partner. Of course these things can be benefits too. It's likely that an online relationship could succeed without smell and taste, and that the same two people may be turned off by one other should they actually smell and taste each other. The ki aka chi energy thing, that's a big one. The actual exchange of the body fluids and energy, the feeling of the hormones mixing, pheromones flying – thee are things that I doubt any tech will ever solve. Even the best sex robots are not focused on these things, and if they were, I'm not sure it will be possible in our lifetime for people to understand and reproduce the transfer of energy that can occur between two humans. Much less the fluids and pubic hairs. Sure most of us would o just fine not getting random pubes stuck in our teeth / throat – but real is real, and real partner to partner sex is still the ultimate. So if you want to meet up and fuck IRL (in real life) – find me on one of these popular dating portals.
If you prefer to just keep it virtual, then enjoy the top live cam portals posted above.